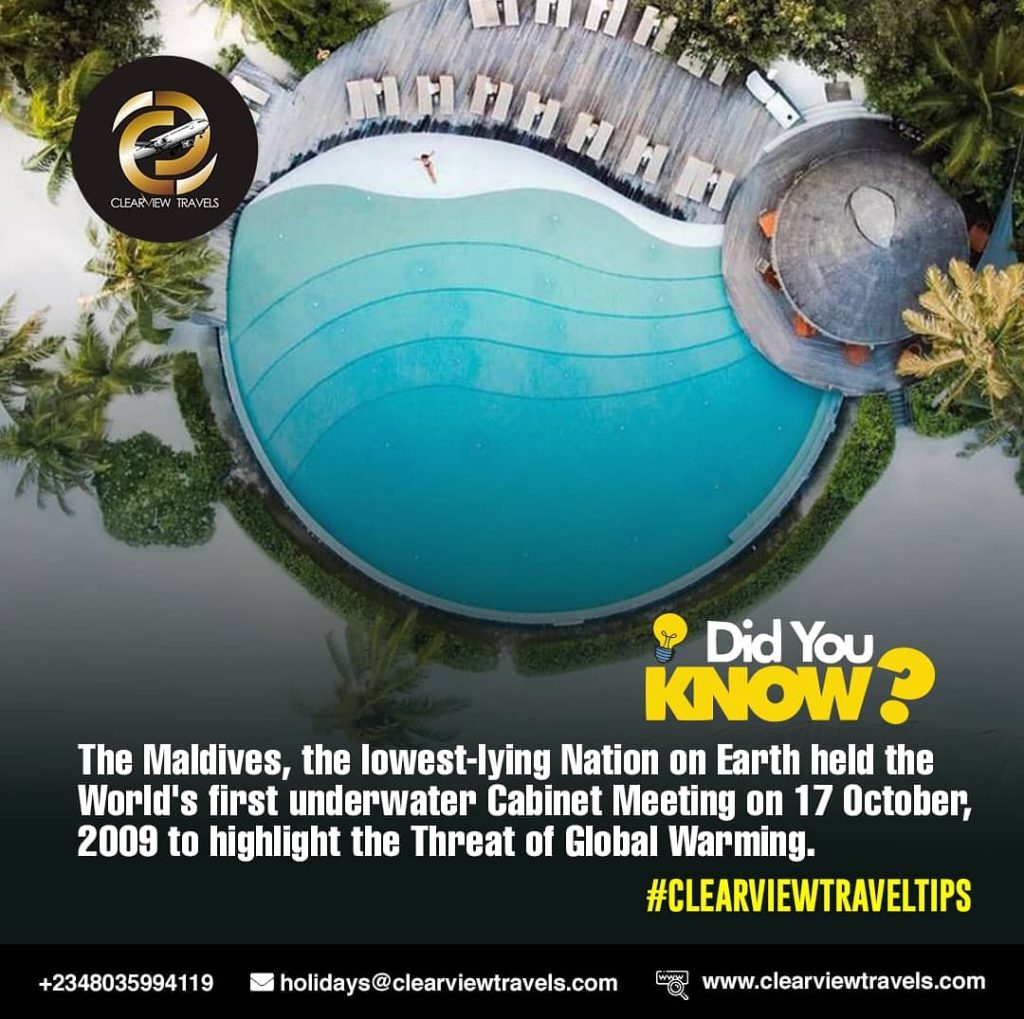 Mohamed Nasheed, President of Maldives, the lowest-lying nation on earth,
in October 2009, alongside his 13 government officials, adorned scuba gears and placed themselves on the desks that were sunk at the sea bottom to hold the World's first underwater Cabinet Meeting, highlighting the Threat of Global Warming


Another point was raising awareness about sustainability projects he was thinking about in order to reduce carbon footprints in the whole country. These projects were on sustainable tourism, biodegradable resorts along with garnering all the energy sources available on the islands, including solar power, water as well as wind.


Today, Maldives boasts of white sandy beaches, azure sea waters and exotic, colorful coral reefs, and is a popular tourists destination.