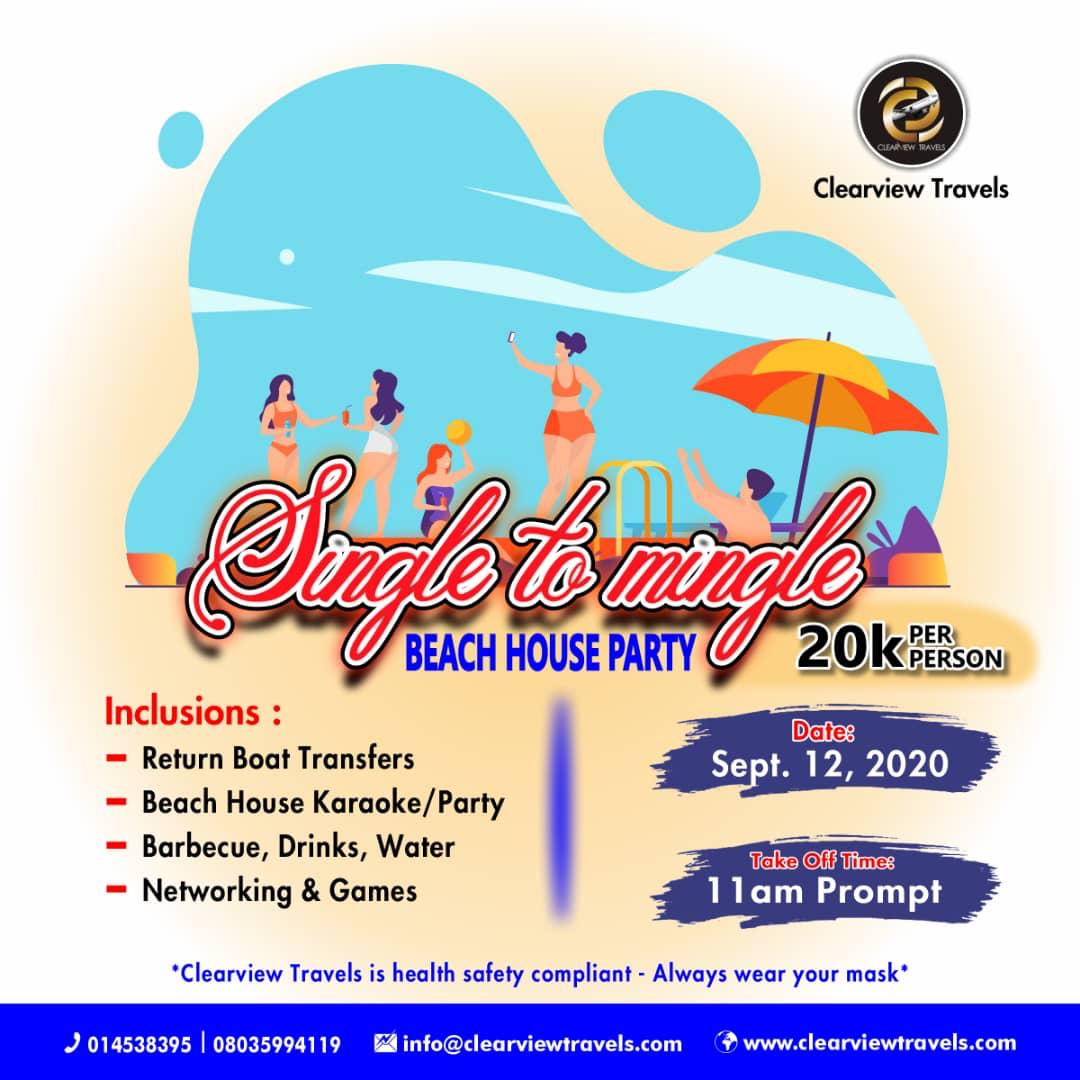 Are you Single and Ready to Mingle? Stressed and need to Unwind? Bored and need Ginger? In a fix and need to Network? Say no more, this juicy package is for you.
Let's beach-house-party like it's no man's business.
Date: September 12, 2020
Price: 20k per person
There's no better way to say Happy New month guys!