We bring your Road Trip Desires to Past. A Road trip uniquely designed for you by your favourite Travel plug!!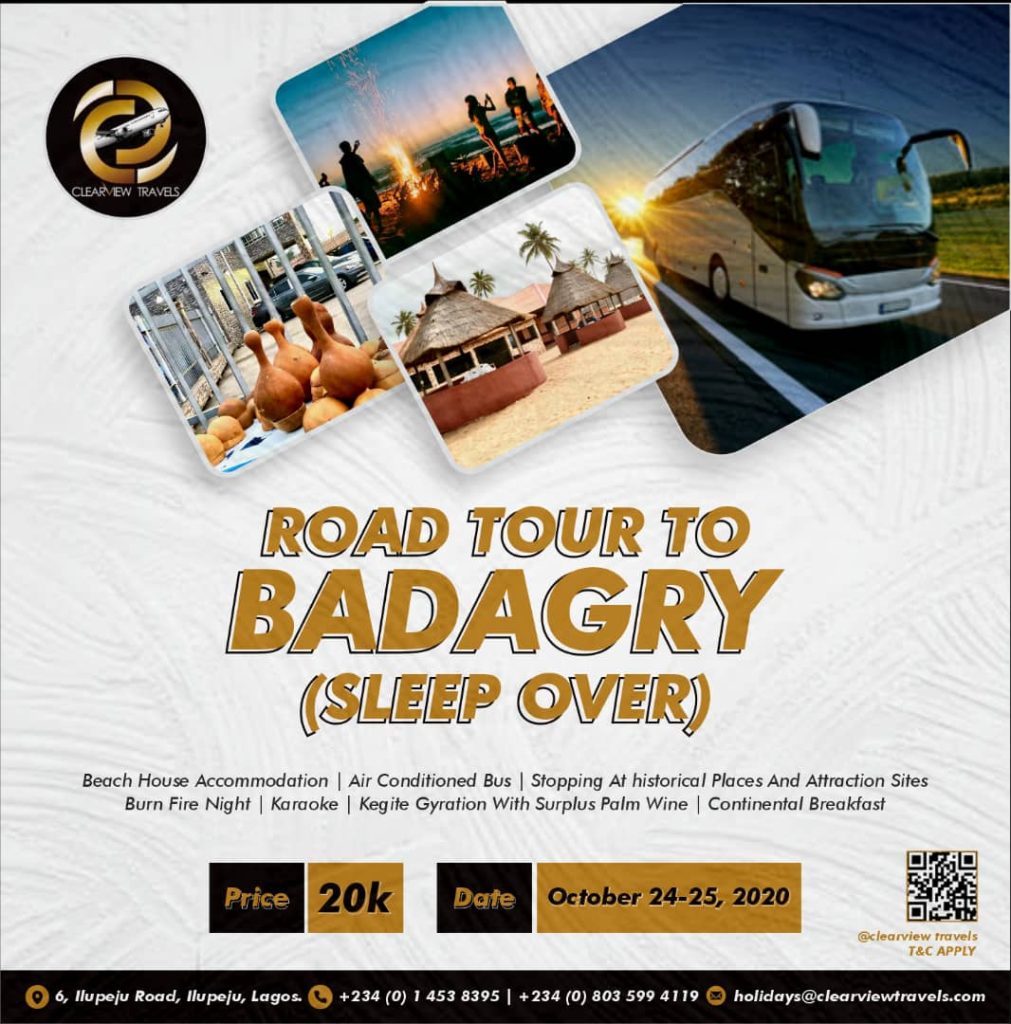 A road trip you've never experienced before. WHY? Because Kegite Gyration will be done in grand style, You'd have surplus palm wine for everyone and more.
Hurry!!! LIMITED SEAT AVAILABLE.
What Our Clients Are Saying!
Its always a wonderful experience with Clearview travels, from the being budget friendly to the exceptional services, lots of networking and meeting like minds, the whole experience was top notch . Now i believe it more fun to travel in groups!! If you want a seamless and impeccable travel experience then search no more because Clearview is your plug… Thank you Lola , i'm definitely doing this again
Dubai Summer Trip 2019 was awesome. It was plan in just about a month and Clearview made it possible. The high point for me was the Desert Safari, it is an experience of a life time. The scare, the scream, the stunts… waooh! Also the Royal Adventure party, the all white boat cruise etc When we were about to leave my son didn't want to. He wanted to know if we could stay longer. Thank you Clearview travels for making my first trip to Dubai memorable ❤
Hi, my name is ukay, my experience during a tour to Dubai with CLEARVIEW TRAVELS? It was a memorable event…. from the desert Safari, beach party, yatch cruise…talk about the hotel, it was wow with so many and beautiful facilities…and guess what? it's very very affordable….For me, I recommend CLEARVIEW TRAVELS anytime, any day! Thank you, CLEARVIEW and God bless!
I really enjoyed my trip yesterday and it was awesome… I wish I could be doing this every weekend 😀😀. Thanks 🙏. The lady in charge is so beautiful and understanding customers relationship .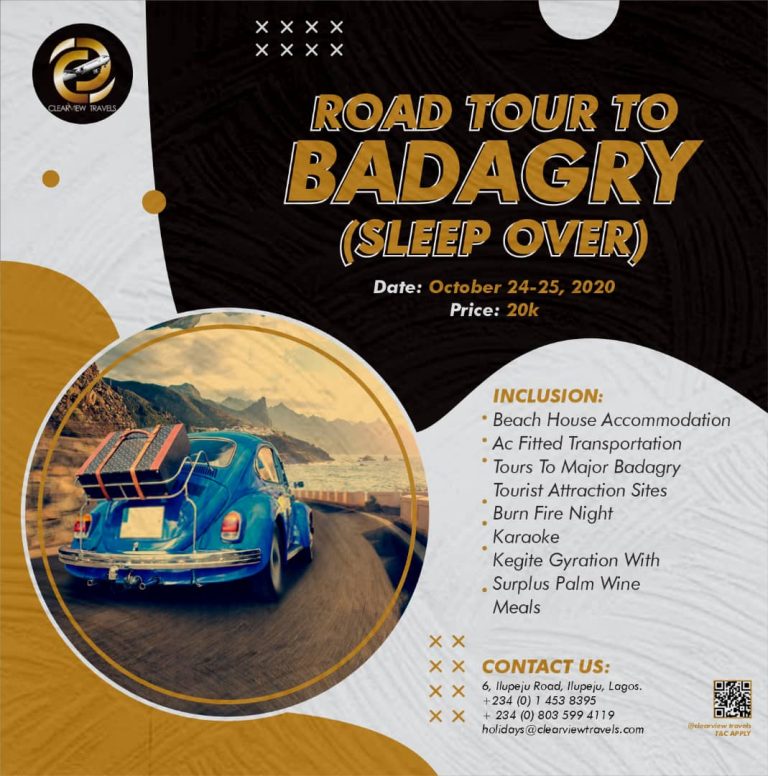 Still in doubt as to what to benefit? Here are what this Road trip has to offer:
Beach House Accommodation.
AC Fitted Transportation.
Tourist Attraction.
Burn Fire Night.